❮ Back to Insights
Hit Refresh: Game-changing companies and pioneering entrepreneurs alike say Puerto Rico feels like home.
Originally published in Site Selection Magazine's November 2021 issue. By Adam Burns.
Listen to business leaders in Puerto Rico and you'll sense the resilient optimism that is nearly as much of an island trademark as its 60 years of pharmaceutical manufacturing.
"We are excited to get to work in Puerto Rico, which supports our mission to make biologics affordable, accessible and with uncompromising quality," said Robert Salcedo, cofounder and CEO of BioSimilar Solutions, in early 2021. The company committed to a new $200 million biotech facility in Aguadilla that will engage some 300 employees in developing a series of biosimilar products — including a COVID-19 vaccine, new cell and gene therapy, biologics, clinical studies, and other recombinant biotechnologies — that will join a company portfolio valued at $30 billion. "There is no doubt about the island's capabilities in the bioscience sector," he said, "and we look forward to doing great things that help save lives."
That news came on the same day that CytoImmune announced it will invest $28 million and hire up to 100 highly paid professionals in Toa Baja, where it will develop and market novel cancer immunotherapy products that use the patient's own immune system to eliminate cancer cells. "Puerto Rico has a proven history in the life science sector and a deep talent pool," said Rich Santulli, CytoImmune chairman and CEO.
How proven? The island is home to $50 billion in annual pharmaceutical industry production, has more than 100 FDA-approved bioscience plants (from nearly all of the world's top companies), and is the U.S.'s largest pharmaceutical manufacturing region — double the next mainland state. Most companies — including CytoImmune and BioSimilar — have leveraged the Puerto Rico Incentives Code (Act 60) and other assets to set up Puerto Rico operations, availing themselves of incentives through Invest Puerto Rico's partners at the Puerto Rico Department of Economic Development and Trade.
In 2020, manufacturing accounted for $50 billion (over 47%) of Puerto Rico's GDP, supporting 75,000 direct jobs at an average salary of $39,000.
Then, just like their counterparts in such sectors as business process outsourcing (BPO) and advanced manufacturing, they leverage the talent and an ecosystem that includes more than 80 colleges and universities for many years afterward.
New Kid on the Block
Other life sciences footprints are growing too: Italy's Copan Group, which develops sample collection products for infectious diseases, human genomics, environmental and forensic applications, along with automated workflow solutions, has announced a $78 million, 250-job investment to expand production capacity in Aguadilla, where the company launched operations in 2018, in order to more effectively access the U.S. market.
555 businesses  5,000 jobs  $270M — Invest Puerto Rico's investment attraction results for the fiscal year ended June 30, 2021
Germany-based pharma and lab equipment supplier Sartorius is proceeding with a $130 million, 300-job expansion at its 450-employee site in Yauco, where it plans to double production of single-use bags for biopharmaceutical manufacture and filters and to triple cleanroom capacity. The project comes on the heels of about $100 million invested in expansion between 2016 and 2018.
---
FTZ Impact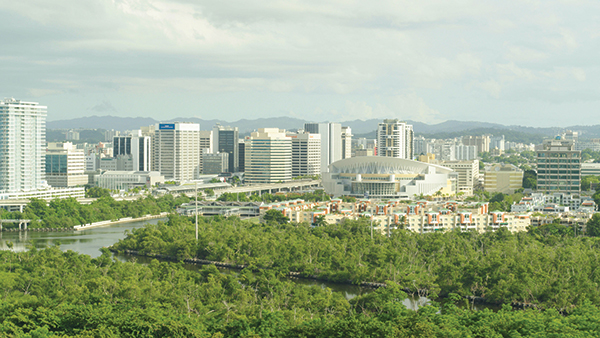 The 2020 Annual Report of the Foreign-Trade Zones Board to the U.S. Congress, released in August 2021, identifies Puerto Rico as the No. 4 state or territory for exports from production activity and the No. 9 state or territory for merchandise received related to production activity. Most of that activity takes place in Foreign-Trade Zone No. 7 in Mayagüez, where 70% of the foreign-status trade value is represented by the pharmaceutical sector. In the past year alone, special notices to the FTZ Board related to pharma production activity have come from such giants as AbbVie, Eli Lilly, MSD, Patheon and IPR Pharmaceuticals.
Site Selection has determined through crunching the numbers in the annual report that FTZ No. 7 is ranked No. 7 among all U.S. FTZs in overall economic impact, helping the island of Puerto Rico to its own No. 7 ranking among all states and territories by total FTZ economic impact, ahead of such states as Florida, Pennsylvania and Illinois.
---
In September 2020 Fresenius Kabi Puerto Rico, focused on transfusion technology, blood collection and processing products, and cell therapy, announced plans to invest $30 million to expand its manufacturing complex in San Germán. The expansion includes establishment of a center of excellence for transfusion and cell technology R&D. A month earlier, Tampa-based pharma company Romark announced FDA approval of its new facility in Manatí, where it has invested more than $80 million, employed 100 at the time and plans to employ around 400 by 2023.
In 2019, Boehringer Ingelheim announced a nearly $50 million expansion and up to 105 new jobs at its animal health manufacturing site in Barceloneta. Last but not least, Medtronic pledged to increase manufacturing capacity to the tune of 500 new jobs and an investment of more than $50 million in Juncos. Medtronic also has operations in Villalba, Ponce and Humacao, and has created some 5,000 jobs up to now in Puerto Rico, accounting for a healthy chunk of the overall biosciences jobs on the entire island.
New Catalyst for Capital
Even as global corporations grow their operations on the island, Impeller, powered by Invest Puerto Rico, launched in August 2021 to connect strong business concepts with strong sources of capital.
"Historically, it has been challenging from a business perspective for off-island investors and companies in Puerto Rico to identify value-added partnerships and strategic opportunities for investment. Impeller helps bridge the gap with user-friendly technology and access to business intelligence," said Rodrick Miller, CEO of Invest Puerto Rico.
One of the first companies in the program is industrial mixing, dosing and separation technologies manufacturer PolyGhost, founded by inventor and CEO Adalberto Mercado, an engineer with a global resume and a fierce desire to see Puerto Rico companies like his propelled to new heights.
"The Impeller program is a cool platform that provides me the agility to upload multiple and important business documents for investors to see," he says, providing a one-on-one, direct channel between the entrepreneur and investors. "In small tech startups like ours having new USPTO patented technologies in our hands, it is important to avoid intermediaries," he says. "Having the ability to communicate directly with investors accelerates any future process or negotiations."
Like his larger corporate cousins on the island, Mercado finds both talent and supply chain to his liking.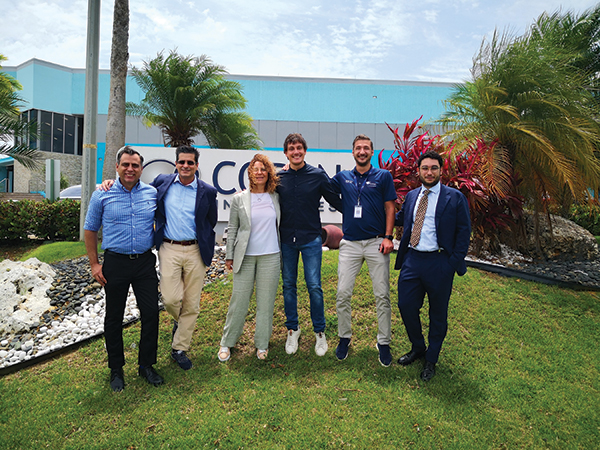 "It is a fact that there is talent in Puerto Rico. Local universities produce great quality engineers and tech professionals that are ready and able to adapt to different types of working environments, from municipal water and wastewater, food and beverage, power generation and distribution, biotechnology and pharmaceuticals up to aerospace. The supply chain and product logistics are well organized. Our PolyGhost skids are heavy machines and Puerto Rico offers easy access to freight forwarding companies that take care of our skids when we deliver them globally via ocean or air."
Mercado says he's happy to be doing something positive for the island, and there is room for growth in advanced, high-tech manufacturing.
"In my career working with Suez Environment in different parts of the world I knew that if you are going to establish your own business you have to look for location, stability, language, weather and flexibility," he says. "Puerto Rico met those advantages. The weather is the same year-round, constantly in the 80s. Puerto Rico is a U.S. territory that follows U.S. standards when referring to engineering. Puerto Rico is a bilingual territory so Spanish and English are spoken everywhere."
But the advantages run deeper than that.
"In terms of flexibility when you have an industrial startup, Puerto Rico's industrial and established ecosystem is open to test your prototypes and products," Mercado says. "This is an important factor because when your product covers from municipal water to food and beverage, power, mining, or even subsea applications you have to be able to test your prototypes and products in these specific applications. Puerto Rico's ecosystem offers that full flexibility in a small radius. Looking from the investors' point of view, the island offers amazing incentives to U.S. companies willing to invest in Puerto Rico's new industrial ecosystem."
In essence, outdated approaches to investment are giving way to a vibrant new way of doing things.
 "A new group of inventors and entrepreneurs are rising up in Puerto Rico's industrial ecosystem," says Mercado. "We have a new, fresh and open-school mentality."
New Wave
InvestPR CEO Rodrick Miller is enthusiastic about the scope and focus of Impeller.
"It's a different model for economic development," he tells me. "About half our pipeline last year was driven by investors coming with money in hand but not necessarily with companies in hand. Whether you're a private-sector company, public-sector organization or entrepreneur, if you have a project seeking investment, we put it up there. There are 400-plus accounts in the system now. Top categories include early-stage, tech, Opportunity Zones and renewable/alternative energy."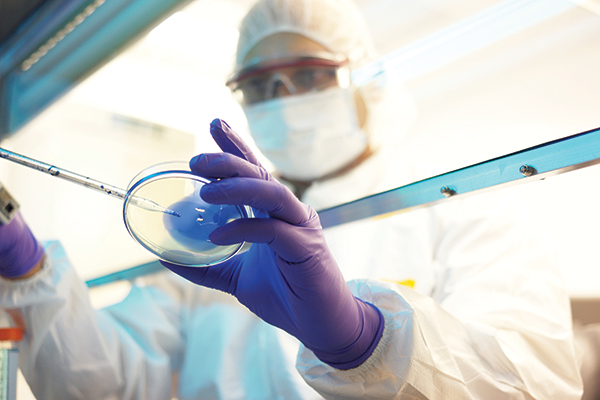 Puerto Rico's growth in the bioscience space continued in June 2021 when MBQ Pharma, which is developing new therapies to prevent metastasis in cancer patients, was created from work by scientists at the Medical Sciences Campus of the University of Puerto Rico.
Cybersecurity is behind another startup with momentum: 7 Eagle Group Caribe, a company based at Puerto Rico Polytechnic University (pupr.edu) that is investing $6.6 million with the goal of creating 150 jobs in its first three years of operation. The company is occupying about 10,000 sq. ft. of some 50,000 sq. ft. of commercial space available at the university. Miller calls it an important project from a valuable partner.
"At the core of how we work, the university is one of the most important partners we have," he says. "The company also is prioritizing employment of military veterans and their spouses, teaching them how to program and code. Puerto Ricans have the highest rate of any group in terms of service to the country."
Miller just returned from leading a delegation to a BPO and shared services conference where interest was high and follow-up was real. Already home to a number of major shared services and BPO providers such as Infosys and Atento, Puerto Rico will welcome more soon.
"It blew my mind there were so many companies that did not know our value proposition," Miller says of the shared services summit. "We left the show with 1,500 to 2,000 jobs in the pipeline."
The overall project pipeline, in addition to plenty of interest from the mainland, includes half a dozen companies from India and heavy interest from German firms, Miller says. Between direct FDI and U.S. nearshoring interest, the pipeline is operating at such a velocity, Miller says, that available real estate is a top-of-mind issue for his team. "We are actively figuring out how to get more real estate ready so we can place these companies," he says.
Layer on top of that strong interest the billions of federal dollars pouring in to rebuild and upgrade island energy and communications infrastructure, some of the world's most aggressive incentives and a highly qualified, bilingual and loyal workforce, and it's no wonder, as Miller puts it, "We have a new bounce. We've had our share of crises, and the pandemic underscored that no place is immune to it. Puerto Rico is prepared.
"We are not the Puerto Rico you think of when you think about Hurricane Maria," he says. "We are building something better and different."
This Investment Profile was created under the auspices of Invest Puerto Rico. For more information, visit www.investpr.org.
Related Content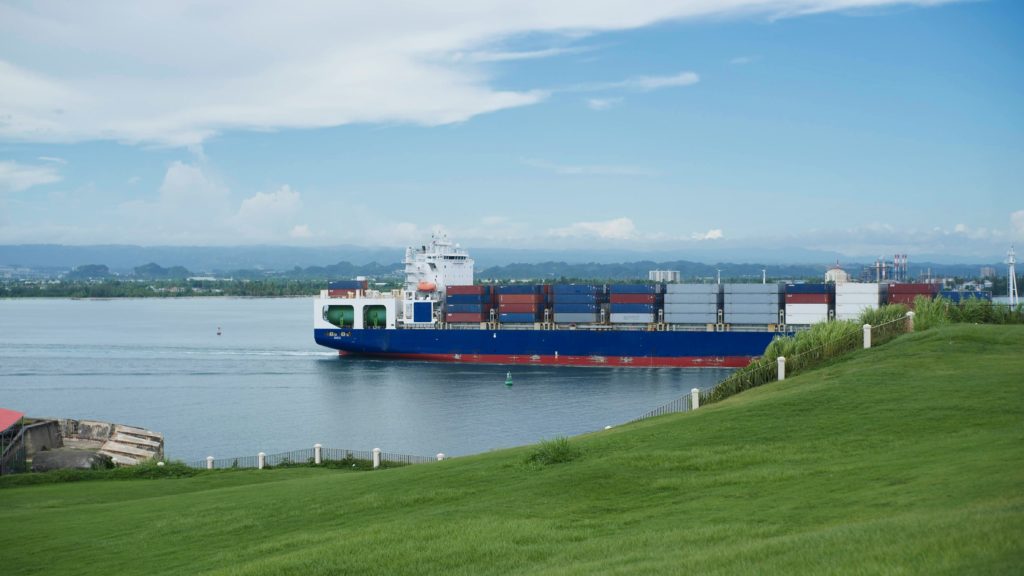 Puerto Rico: An Ideal Home For Reshoring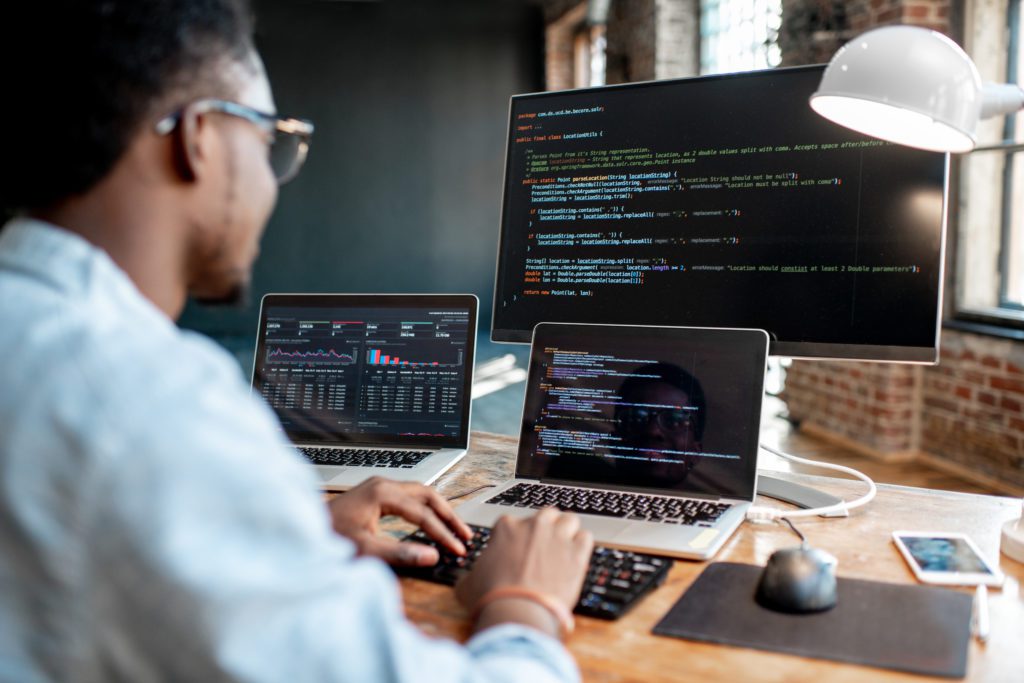 Puerto Rico's Investment in the Tech Industry is Paying Off
Any Questions?
Count on Invest Puerto Rico to help make your business endeavor in Puerto Rico a successful reality.