By Michael P. Gay, as published in Opportunity Zone Magazine

‍There are many ways to describe Puerto Rico. A tropical island with a vibrant culture, delectable food, and natural beauty. A rebuilding, resilient U.S. territory with an emerging tech scene and a history of bouncing back from crisis. A long-standing pharmaceutical powerhouse that manufactures half of the world's top 10 bestselling drugs.
But in terms of Opportunity Zones, the way to think about the island is as a 35-mile by 100-mile landing pad for investment. About 98% of Puerto Rico is an Opportunity Zone and no other state or territory comes close. [1] Local incentives and billions in post-hurricane funding from the federal government are driving an infrastructure overhaul and tech boom on the island.
Given the untapped potential and Puerto Rico's unique position in the Opportunity Zone space, there are some things to know as investors size up their prospects on the island. [2]
NOW IS THE TIME TO GET IN ON THE ISLAND'S REDEVELOPMENT
Puerto Rico is on an upward trajectory and primed for accelerated growth. Techies, entrepreneurs, and economic development professionals in Puerto Rico are bullish on the island's short-term and long-term prospects for several reasons. One is the well-funded post-crisis effort to transform Puerto Rico into an island of innovation by rebuilding an efficient and resilient energy grid and tech infrastructure as evidenced by the privatization of the electric transmission and distribution system.
Since 2017, Puerto Rico has experienced Hurricanes Irma and Maria, a 6.4-magnitude earthquake and the COVID-19 pandemic. In response, Congress has appropriated $63.7 billion for recovery efforts in Puerto Rico, of which approximately $39.5 billion is committed by federal agencies for distribution, leaving flexibility for nearly 40% of the funding. So far only about $17.8 billion has been dispersed. [3]
That level of commitment means there will be no shortage of capital investment in the coming years, and many expect the pace of distribution to increase under a new administration. For the foreseeable future, there is going to be a steady flow of investment, construction, and development on the island. There is opportunity still for early entry into a recovering market with momentum that should appeal to potential Opportunity Zone funders. That's not to suggest other federal funding can be paired with Opportunity Zone funds, but the fact that it is allocated eliminates some of the guessing game and risk as to how the overall market shapes up.
WATCH BIG PHARMA – RESHORING TALKS ARE STRENGTHENING THE PROSPECTS
The biosciences sector and companies comprise one of the island's core strengths. Puerto Rico leads the United States in pharmaceutical exports and 12 of the world's top 20 pharmaceutical companies have operations on the island as do seven of the top 10 medical device companies. [4] That is a big multinational corporate presence with a decades-long legacy of investment that continues today.
Three 2019 expansion projects alone account for $180 million in expected investment from global players in the industry — Medtronic's $50 million, Boehringer Ingelheim's $50 million, and Romark Global Pharma's $80 million. [5] [6] [7] In 2020, contact lens manufacturer CooperVision announced a $150 million investment on the island and global pharmaceutical and health product manufacturer, GlaxoSmithKline, moved its production from Pennsylvania to Puerto Rico. [8] [9]
As development continues, the island is better positioned to get prospects placed faster than any other area in the United States. More than 50 greenfield, existing and repurposed facilities are actively being shown to interested parties, with fast-tracked FDA approval on standby for pharmaceutical and medical device manufacturing companies.
That fact makes Puerto Rico a logical choice as the federal government looks to bolster its health care and medical supply chain post-COVID-19 and takes steps to reduce its reliance on foreign nations. Some 90% of ingredients used in generic drugs are made in China and that is not likely to persist after the pandemic. [10] With so much bioscience manufacturing and R & D infrastructure in place, Puerto Rico is a natural place for the federal government to pivot once it starts applying the supply chain lessons of the pandemic.
Why does that matter? It's proof of the upward trajectory and major private sector investments to complement those by the federal government. It also reflects the strength of the market that will indirectly benefit other real estate projects and property values on the island, including those created by Qualified Opportunity Funds.
LEARN THE LOCAL INCENTIVES, TRACK NEW GUBERNATORIAL ADMINISTRATION‍
‍Following the natural disasters of the past few years, there's also a social mission aspect to transforming the island. While there is much work to do, officials recognize this as a unique reset period, and over the past few years have passed tax incentives specifically to complement the Opportunity Zone incentives that are fostering a more dynamic business climate.
With the goal of transforming the island into a destination for Opportunity Zone investment, the Puerto Rican government passed complementary legislation in 2019 (now encapsulated under the island's general incentive law, Act 60). [11] These incentives sweeten the deal for Qualified Opportunity Funds and include a flat income tax rate of 18.5%, 100% tax exemption for dividends, a minimum 25% exemption for municipal and real and personal property taxes as well as a 5% to 25% investment credit. [12] These incentives are on top of the federal OZ incentives. The Department of Economic Development and Commerce also launched the Single Business Portal in November, where interested parties can apply to be priority projects in Opportunity Zones. [13]
There are also growing expectations that the local government has worked through early problems that slowed its initial recovery response and is poised to expedite its spending of federal relief funds. The newly elected Governor, Pedro Pierluisi, is a corporate attorney known to the business community who served as the island's non-voting resident commissioner in Congress from 2009 to 2017. He is well versed in Puerto Rico's relations with the federal government having secured stimulus funds for the island and ensuring it was covered by the Affordable Care Act. [14] During his campaign, Pierluisi also expressed support for the Puerto Rican Chamber of Commerce's 12-point plan, which included making the entire island an Opportunity Zone and a manufacturing hub. [15]
RECOGNIZE THE OZ ADVANTAGE AND BENEFIT FROM OTHER SUCCESSFUL PROJECTS
One of Puerto Rico's other advantages is that other states and territories in the U.S. are only allowed to designate up to 25% of their low-income census tracts as Opportunity Zones. Puerto Rico has secured the OZ designation for 100% of its tracts, providing 98% of the island landmass with the program's tax incentives. [16]
Free of the restrictions in other areas of the country, an Opportunity Zone project in Puerto Rico can more easily land close to other large developments, benefitting from that proximity rather than struggling in a more isolated area surrounded by too many distressed properties.
For instance, the Ponce de Leon Avenue corridor in the center of downtown San Juan known as Santurce has some of the highest growth potential on the island and is experiencing a revival. [17] Once viewed as the Puerto Rican Fifth Avenue and packed with retail and commercial activity, the corridor had suffered the decay experienced by many other urban areas in the last half of the 20th century.
Over the past decade, it has seen capital investment in major commercial and real estate projects, including the Ciudadela district and Miramar Plaza. Opportunity Zone incentives are adding to that momentum. It is estimated that the long-term investments resulting from the priority projects of the Opportunity Zones will generate over $600 million in investments. [18]
The 140,000-square-foot San Jose Tower is a prime example along Ponce de Leon Avenue of what Opportunity Zone success can look like on the island. The tower was a distressed asset in trouble with only 40% occupancy and zero retail. The project is now an $8 million investment with $5 million coming from Qualified Opportunity Funds provided by investors in New York and San Francisco.
Since its purchase in 2019, ambitious renovations to the tower have included a new façade and renovating 50,000 square feet of outdated office space to create a new lobby, meeting spaces, co-working spaces, and two restaurant spaces. The property now has more than 40 tenants from technology and professional companies, a co-working space, and two soon-to-open restaurants.
Another point of emphasis to the changing market is that there are two Opportunity Zone funds being formed on the island with Puerto Rican investors. Local funds are set up everywhere to facilitate deal flow as part of the mechanism of how Opportunity Zones work.
LOOK TO OTHER SECTORS OF OPPORTUNITY
As Puerto Rico comes back, economic developers and investors suggest looking beyond affordable housing and government-sponsored projects that many Opportunity Zone funders focus on.
Many opportunities also exist in residential, hospitality, and tourism as the number of developers are fewer following the string of natural disasters and the pandemic. Renewable Energy projects are another Opportunity Zone investment market.
There are a multitude of market opportunities that offer bankable accredited prospects, investors just need to look to other nodes of activity.
‍
Read article as posted on: Opportunity Zone Magazine
‍
Notes:
[1] https://www.ddec.pr.gov/disponible-en-linea-solicitud-de-proyectos-prioritarios-para-desarrollo-de-zonas-de-oportunidad
[2] https://www.opportunityzone.com/posts/puerto-ricos-rare-position-in-the-oz-space/
[4] https://www.investpr.org/biosciences
[5] https://caribbeanbusiness.com/48521-2/
[6] https://www.boehringer-ingelheim.us/press-release/were-investing-50-million-puerto-rico-it-will-increase-our-ability-make-products
[7] https://caribbeanbusiness.com/romark-global-pharma-expanding-puerto-rico-operations-with-80-million-investment/
[8] https://www.theweeklyjournal.com/business/coopervision-reaffirms-its-commitment-to-puerto-rico/article_b21c06b4-cc22-11ea-9dc8-4f46cfa7fa9b.html
[9] https://caribbeanbusinessreport.com/news/gsk-to-close-carlisle-site-move-production-to-puerto-rico/
[10] https://www.investpr.org/biosciences
[11] https://www.ddec.pr.gov/images/Opportunity-Zone-Program-Presentation-english-version.pdf
[12] https://www.ddec.pr.gov/images/Opportunity-Zone-Program-Presentation-english-version.pdf
[13] https://www.ddec.pr.gov/disponible-en-linea-solicitud-de-proyectos-prioritarios-para-desarrollo-de-zonas-de-oportunidad
[14] https://www.nytimes.com/2019/08/01/us/puerto-rico-governor-pedro-pierluisi.html
[15] https://www.theweeklyjournal.com/business/chamber-of-commerce-launches-12-point-plan-to-reboot-the-economy/article_1393d870-e719-11ea-8f8d-23198945801d.html
[16] https://www.ddec.pr.gov/images/Opportunity-Zone-Program-Presentation-english-version.pdf
[17] https://www.discoverpuertorico.com/article/exploring-santurce-neighborhood
[18] https://www.ddec.pr.gov/disponible-en-linea-solicitud-de-proyectos-prioritarios-para-desarrollo-de-zonas-de-oportunidad
Related Content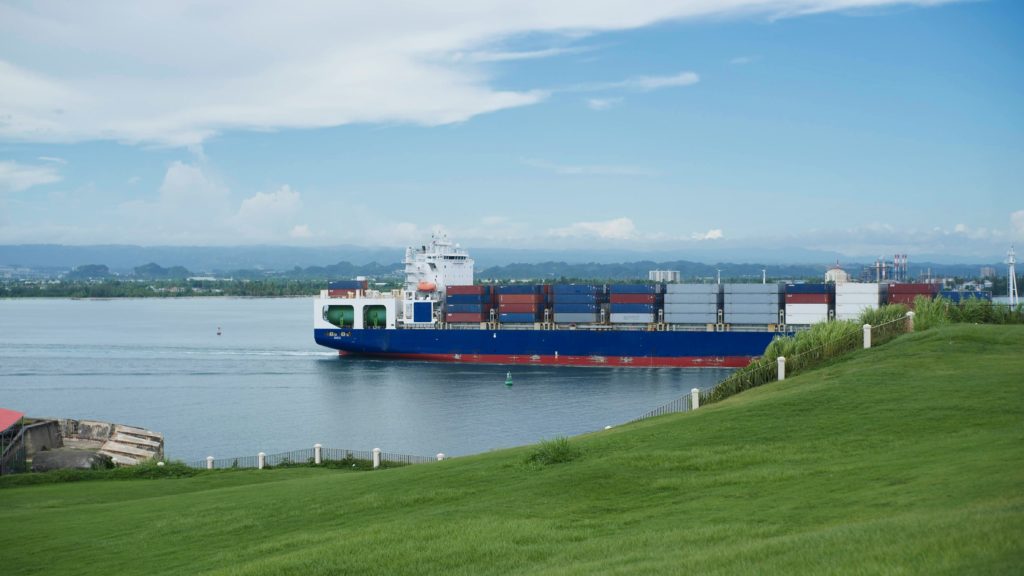 Puerto Rico: An Ideal Home For Reshoring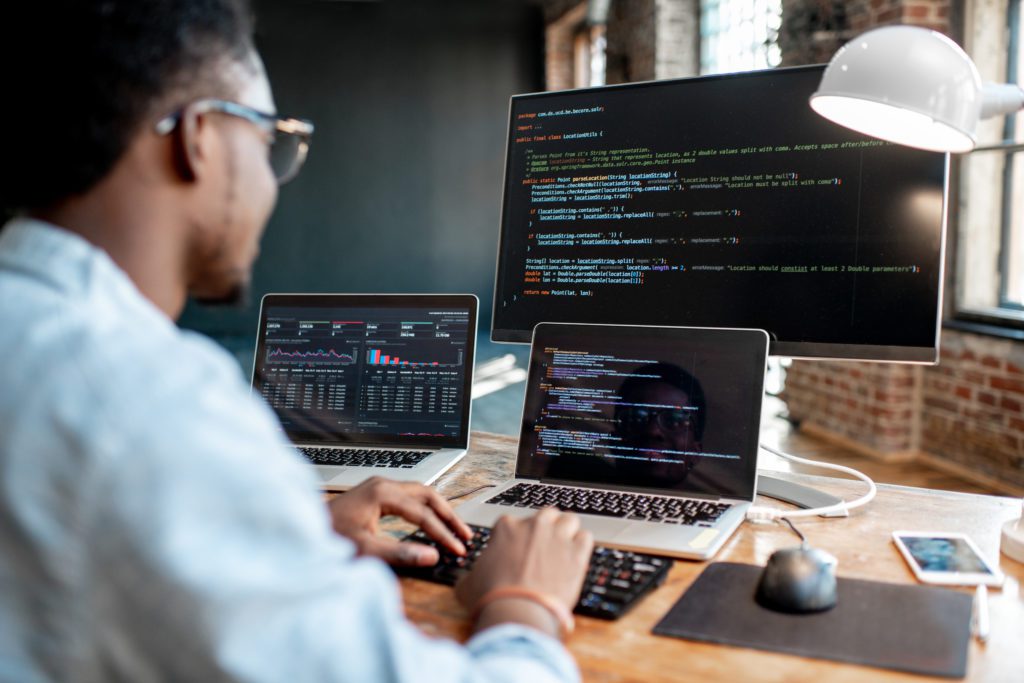 Puerto Rico's Investment in the Tech Industry is Paying Off
Any Questions?
Count on Invest Puerto Rico to help make your business endeavor in Puerto Rico a successful reality.