Originally published in Volume 8, Issue 2 of Innovation & Tech Today and written by Aron Vaughan.
Puerto Rico is quickly becoming a prominent tech hub and a major driver of economic growth.
The rapidly growing technology scene is bolstered by more well-known tech companies with established operations, such as Honeywell and AWS. Smart local government incentives are attracting even more startups. As a result of the robust tech infrastructure, Puerto Rico's talent in STEM and related fields is growing faster than ever. 
The vibrant startup ecosystem and growing community of entrepreneurs has created such a high demand for skilled tech professionals that leaders from the public and private sectors on the island are working together to determine how best to meet the ever-growing need. 
Universities and technical colleges are answering the Tech sector's call to arms by pivoting toward STEM programs.
According to Holberton School Puerto Rico, a college that focuses on STEM programs, founders of local tech firms cited access to talent as their biggest obstacle. The need for talent is not only centered on technical skills but also soft skills such as critical thinking, teamwork, and communication. 
Holberton School Puerto Rico is a "Boot Camp" for STEM Careers
Holberton School employs an accelerated curriculum to get students working in their desired fields in 20 months. Founded by Silicon Valley tech engineers who understood the frustration companies in California were experiencing in hiring qualified candidates fresh out of school, Holberton aims to produce graduates ready to enter the job market immediately.
Students don't pay tuition while actively enrolled. Instead, they begin payment after landing a job in their desired field. This structure has proven effective in regions like Puerto Rico, with a burgeoning tech ecosystem that needs new tech talent to fill the roles that have opened up. 
Since Holberton School opened its doors in 2016, the world's most innovative companies have noticed. Graduates have found jobs at LinkedIn, Google, Tesla, Docker, Apple, Dropbox, Facebook, Pinterest, Genentech, Cisco, IBM, and more.
"Our graduates are in really good companies," said Puerto Rico campus director Mercedes Diaz. "The average salary is close to $60,000, which is about 40% higher than an entry-level job in software development. They can hit the ground running when they start working."
"The students that have gotten amazing jobs in Puerto Rico," said Holberton Puerto Rico founder and investor Adam Beguelin. "We've seen students making $80,000 a year in Puerto Rico for Puerto Rican companies."
STEM Graduates are Fueling Puerto Rico's Economy Statistics
Puerto Rico is churning out the next generation of STEM mavericks. Sixty percent of graduates of the 80+ accredited universities and colleges on the island hold a STEM degree — outpacing the STEM graduation rate of the next U.S. state by six times. Puerto Rico also offers the sixth-highest availability of scientists and engineers in the world, according to the World Economic Forum's Global Competitiveness Report, and ranks second in Latin America and the Caribbean for digital skills amongst the population, according to a study by Ducker Frontier Latin America. 
These impressive stats are due in part to the University of Puerto Rico, which has played a prominent role in furthering the development of the island's booming biotechnology sector via ready-to-work graduates. The Biotechnology Development and Training Center on the Mayagüez campus of the University of Puerto Rico is a public-private initiative with personalized training programs for students and employees with degrees in science and engineering, as well as for pharmaceutical professionals who wish to make the transition to science.
The University of Puerto Rico-Mayagüez has offered a five-year degree in industrial biotechnology over the past few years, with programs at three other universities. The result of these programs is a prosperous economy fueled by life sciences, biotechnology, medical devices, pharmaceuticals, agroecology, aerospace, electronics, computing, engineering, and construction.
Established Companies Need Talent
Wovenware founder and CEO Christian Gonzalez is one of the beneficiaries of the steady stream of young STEM professionals. 
Founded in 2003, Wovenware is a Puerto Rico-based tech company that thrived during the island's tech renaissance. The company specializes in nearshore software development, web services, software by design, custom application development, legacy application integration, big data, deep learning, machine learning, and artificial intelligence. In short, "it is an ideal place for STEM graduates looking to put their newly learned skills to use. 
A leader in AI, Wovenware is a prime example of the innovation taking place on the island.
"From our headquarters in San Juan, Wovenware has been providing a variety of advanced AI solutions to government and commercial markets across the country," said Wovenware COO Carlos Melendez. "With our roots in Puerto Rico, we're proud that we've been recognized by some of the country's leading market research firms and listed alongside some of the country's largest AI players. We're committed to helping Puerto Rico emerge as a tech hotbed for AI services as we continue to innovate new AI solutions that augment human work and effective decision-making." 
Company culture has always been a top priority for Gonzalez and his team. Along with providing customer-centered service to its clients, Wovenware is dedicated to bringing local professionals into the fold to continue building the tech community's presence in San Juan and abroad. "There's a vibrant, enthusiastic, and well-educated base of students eager to become the next generation of software engineers and data scientists right here on the island," said Gonzalez. "We're committed to giving them opportunities to shape their futures and contribute to the goal of making Puerto Rico a premier destination for tech innovation." 
On-Island Innovation
One of the island's many small to medium-sized tech businesses, Puerto Rico-based software company BrainHi, is reinventing how medical offices and hospitals communicate with patients. Established in 2017, days after Hurricane Maria, founders Emmanuel Oquendo and Israel Figueroa discovered that medical practices in Puerto Rico miss half of all the calls they receive due to the lack of staff and doctors.
To provide a solution to the issue, they built an AI assistant that picks up office missed calls, answers frequently asked questions, and schedules appointments. After Covid-19, BrainHi expanded its tech to work with businesses like pharmacies, credit unions, restaurants, and schools. 
In 2018, it became the first Puerto Rico-based company to join Y Combinator. This large startup accelerator has helped launch giants in the tech industry, including Airbnb, Doordash, Coinbase, and many others. 
According to Oquendo, there is a small but vibrant community of leaders that are committed to laying the foundation in Puerto Rico for entrepreneurs like him to be successful.
"Some of the important groups moving [the industry] forward include Parallel18, Guayacán, the Eship Network of Professors in the University of Puerto Rico, Mayagüez, and some successful engineers and entrepreneurs that have become angel investors," Oquendo said.
Government Incentives Have Helped Puerto Rico Move Closer Toward Economic Success 
Economic development has been an uphill battle for the island in the last few decades, with Puerto Rico taking a significant financial hit during the Great Recession of 2008 and having to rebuild much of its infrastructure after several major hurricanes and earthquakes. Yet Puerto Ricans continue to prove themselves to be "resilient," according to Gonzalez, with many ushering in the move toward a thriving technology sector supported by the business community and Puerto Rico's government. 
In 2012, Puerto Rico enacted Act 20 and Act 22 — which have now merged into parts of Act 60 — to promote the exportation of services by companies and individuals from Puerto Rico and the relocation of high-net-worth individuals to Puerto Rico. 
Formerly known as Act 20 and now a chapter under Act 60, tax incentives have been designed specifically for companies to establish and expand their export services businesses from Puerto Rico. Companies officially operating under the Act see their Export Services Income (ESI) taxed at a reduced rate of 4%. Many of Act 60's list of eligible services are geared toward the tech industry. Included under the umbrella of Act 60's benefits are data processing centers, companies that focus on research and development, scientific, management, and information technology companies, marketing consulting services, and companies centering around the development of computer programs.
According to Puerto Rico's Department of Economic Development and Commerce, between 2015 and 2019, grantees under the Act added fiscal revenues totaling $210 million, and 35% of all grantees were local firms.
Act 60 also attracts new residents to Puerto Rico by providing a total exemption from Puerto Rico income taxes for individuals on all interest and dividends realized after he or she becomes bona fide resident of Puerto Rico, according to global law firm DLA Piper. Individuals who move to the island and maintain a residence for more than half a calendar year are encouraged to share their talents with local businesses and startups. 
An Established and Thriving Tech Scene
Government incentives created in the wake of the global financial crisis have contributed to the growth of the tech industry in Puerto Rico. Small businesses, entrepreneurs, and the availability of STEM-savvy graduates to step into tech fields are the primary vectors that acted as the catalyst for what is now a thriving tech scene in the Caribbean.
With many skilled graduates opting to continue their careers on the island rather than shipping off to Silicon Valley, it is likely advances in artificial intelligence, virtual reality, augmented reality, and other future technologies will proliferate in Puerto Rico in the next few years. 
And, according to Gonzalez, the island's endless summer climate doesn't hurt in attracting outside tech talent either.
Related Content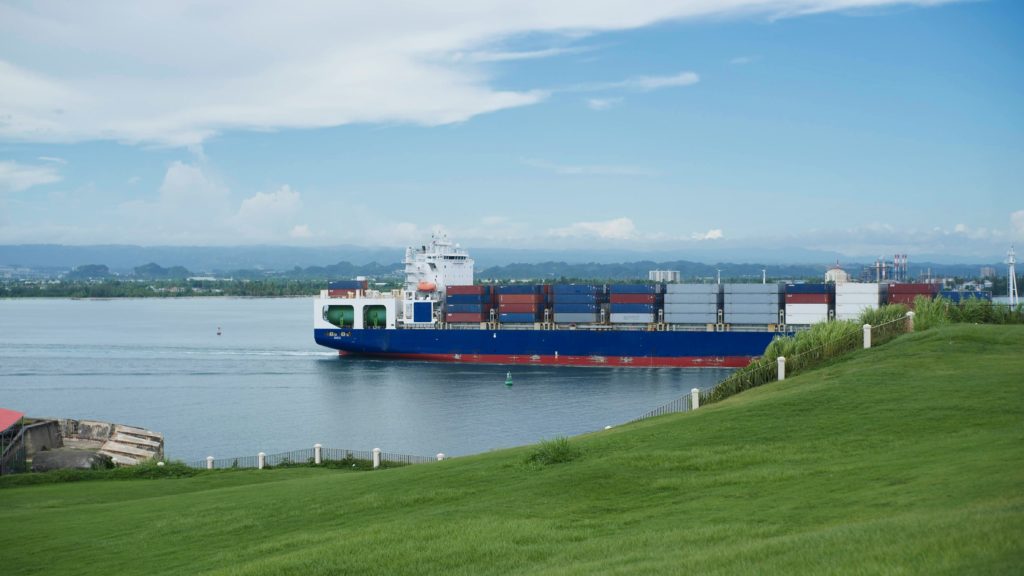 Puerto Rico: An Ideal Home For Reshoring
Puerto Rico: Where to Find the Future
Any Questions?
Count on Invest Puerto Rico to help make your business endeavor in Puerto Rico a successful reality.